Hi Friends. Just a quick quilty update to share the next two blocks for Fat Quarter Shop's Bloom-Topia quilt along.
I have the background fabric cut for the remainder of the quilt top.

Hoping to have time to finish cutting the prints this weekend and get this one into a flimsy.
I received the backing fabric for Witch's Night Out
I need to piece the backing then find a reasonably priced long arm quilter to work his or her magic
😊
I'm sure I told you before that I absolutely love this fabric line All Hallow's Eve by Fig Tree & Co.

Well, I didn't think it would hurt to have one more quilt made with it.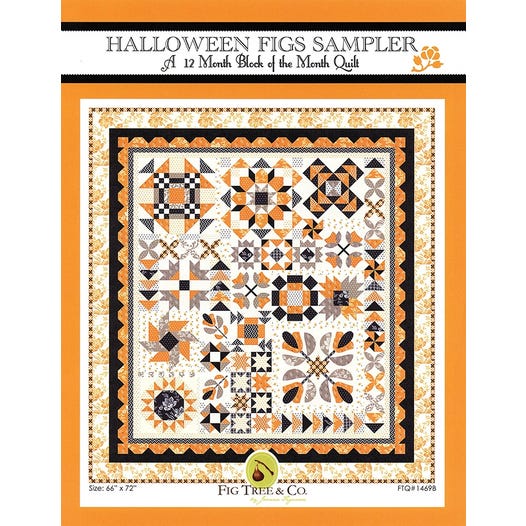 Photo from the internet
Next up is Halloween Figs Sampler.

This is another block of the month from the Fat Quarter Shop.
The fabric for the first month's blocks as well as the entire pattern shipped in June. I also pre-ordered the backing fabric for this one to make sure it was available. I've heard that this line will go to print a third time.
It has been so hot here that I haven't felt much like sewing.

I've been reading quite a bit and doing some cross stitch.

Actually, I'll be back tomorrow with a floss update.

There is a piece I am super excited to show you and hope you like it.